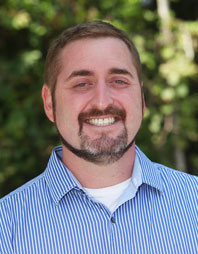 Dr. Richard Bank is a licensed clinical psychologist practicing in Athens, Georgia. He provides individual therapy with children, adolescents, adults, and families. He conducts psychological evaluations for a wide range of patient need. These include evaluations for intellectual, academic, emotional, developmental, and behavioral concerns. His areas of specialty include emotional and behavioral disorders of childhood, behavior modification, anger management, adjustment disorders, depression, and anxiety.
Originally from Novi, Michigan, he obtained his Bachelor of Arts degree in psychology from Rutgers University in New Brunswick, New Jersey. He received a Master of Arts degree and Doctor of Clinical Psychology (Psy.D.) degree from the Georgia School of Professional Psychology of Argosy University in Atlanta, Georgia.
With over 20 years of clinical experience, he has had the opportunity to work with many individuals and families, and with a wide range of ages, cultures, and backgrounds. As a psychologist his primary goal is to support the individual or family, and as a team member, offer guidance that could lead to greater happiness and well-being. Dr. Bank emphasizes the importance of understanding underlying problems in an effort to better solve difficulties. He also promotes a very safe and nonjudgmental atmosphere in order to do clinical work.
Dr. Bank offers an encrypted, HIPAA compliant TeleHealth (video chat) option for clients while the COVID-19 threat remains high. Please contact our office manager at positiveoutcomesoffice@gmail.com for details.