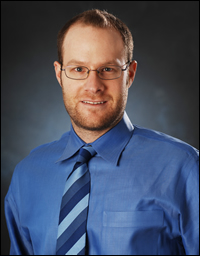 Dr. Eli Solomon is a licensed psychologist in the state of Georgia since 2004. He has been in private practice in Athens, Georgia for over ten years. Trained as a clinical psychology generalist, Dr. Solomon treats a wide variety of mental health issues, including depression, mood disorders, anxiety, social phobia, obsessive-compulsive disorder, disruptive behavior disorders, ADHD, and many other stress related conditions. He has training and experience in the clinical treatment and evaluation of children, adolescents, and adults.
Dr. Solomon specializes in psychological testing. He provides general psychological, psychoeducational, forensic, and neuropsychological evaluations. Current areas of expertise and interest include the clinical evaluation of: mild head injury and concussion effects, dementia, learning and memory, academic abilities, intellectual functioning, and personality factors. Case consultation and expert testimony services are available. Since 2008, Dr. Solomon has served as training director of Positive Outcomes Post-Doctoral Fellowship Program, which is focused on preparing future psychologists in testing and assessment.
Dr. Solomon holds membership in several professional organizations, including the American Psychological Association, Division 40 (Clinical Neuropsychology), the Georgia Psychological Association, and the Athens Area Psychological Association.
Education
Psy.D., Clinical Psychology, California School of Professional Psychology, 2002
M.A., Clinical Psychology, California School of Professional Psychology, 2000
B.S., Psychology, Cum Laude, James Madison University, 1996
Pre-Doctoral Internship
Kaiser Permanente Medical Care Program, San Diego, CA, 2002
Clinical Psychology, APA Accredited
Specialty Emphasis: Neuropsychological Evaluations
Post-Doctoral Fellowships
Atlanta Psychological Services, Atlanta, GA, 2004
Positive Outcomes Psychological Services, Athens, GA, 2004
Catholic Charities Child and School Psychology Program, San Diego, CA, 2003
To schedule an appointment with Dr. Solomon, please email Brandi Beasley.
Dr. Solomon offers an encrypted, HIPAA compliant TeleHealth (video chat) option for clients while the COVID-19 threat remains high. Please contact our office manager at positiveoutcomesoffice@gmail.com for details.