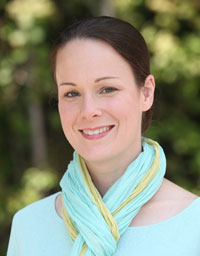 Dr. Kate Avinger completed her 1500-plus hour postdoctoral training with Harvey Gayer, Ph.D. of Positive Outcomes Psychological Services in Athens, Georgia. Dr. Avinger provides play therapy for children and individual, group, and family therapy with children, adolescents, young adults, and families. Her areas of specialty include the treatment of emotional and behavioral disorders of childhood and adolescence, trauma and childhood sexual abuse, coping with sexual minority status, family problems, depression, stress management, social skills training, behavior modification, and adjustment disorders. She celebrates diversity, and welcomes clients of various races, backgrounds, beliefs, and all walks of life. She also makes use of additional community resources to enhance treatment.
Originally from Apex, North Carolina, Dr. Avinger obtained her Bachelor of Arts degree with Honors in psychology from The University of North Carolina at Chapel Hill. She obtained both her Master of Arts degree and Doctorate of Clinical Psychology (PsyD) degree, with a Child and Family specialty, from Argosy University in Atlanta. She became a licensed psychologist in Georgia in 2006.
Dr. Avinger completed a full time APA accredited internship in clinical psychology at Morrison Child and Family Services in Portland, Oregon. This internship included therapy and assessments with children, adolescents and their families, as well as work with incarcerated youth. A previous part-time internship (practicum) was completed at what is now the Children's Center for Hope and Healing, conducting individual and group therapy with child and adolescent victims of sexual abuse. She is a member of the American Psychological Association (APA) and Georgia Psychological Association (GPA).
You may e-mail me directly. Please note that email has limitations to the security of the information sent, but that we do our best to protect your privacy. To schedule an appointment, it is best to contact my office manager at (706) 546-8440.
Dr. Avinger offers an encrypted, HIPAA compliant TeleHealth (video chat) option for clients while the COVID-19 threat remains high. Please contact our office manager at positiveoutcomesoffice@gmail.com for details.