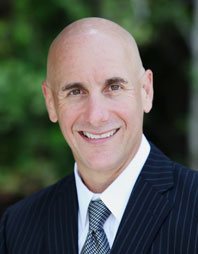 Dr. Harvey L. Gayer is a licensed psychologist and Director of Positive Outcomes Psychological Services, P.C., a group practice of licensed psychologists and psychiatrists he developed in 1998 in Athens, Ga after successful practice development in Valdosta, Ga. 
Previously, Dr. Gayer was a member of the faculty of Valdosta State University from 1996 to 1998 as an assistant professor in the Department of Psychology and Counseling, where he also had a thriving private practice. He has published articles, and presented at local, state, and national conferences. Frequently referred forensic/court cases, Dr. Gayer has been qualified as an expert witness in several hundred hearings in Georgia and South Carolina.
Dr. Gayer received undergraduate training at Trenton State College, and graduate training at Ball State University (M.A. – 1993; Ph.D. – 1996). His 2000-hour APA-approved internship took place at Norristown (Pa.) State Hospital and his 2000-hour post-doctoral fellowship was conducted in Valdosta, Georgia. Both focused on the evaluation and treatment of children, adults, and their families.
In addition to general practice, Dr. Gayer has a great deal of experience with complex custody/divorce cases, disability issues, police and other fitness for duty evaluations, and he specializes in the diagnosis and treatment of ADHD, Anger Prevention, and Anxiety. His therapy approach is "Integrative", but leans heavily on Cognitive-Behavioral techniques. He supports the community through many forms of philanthropy.
Dr. Gayer offers an encrypted, HIPAA compliant TeleHealth (video chat) option for clients while the COVID-19 threat remains high. Please contact our office manager at positiveoutcomesoffice@gmail.com for details.