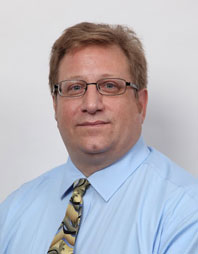 Dr. Alfred Hughes is a Licensed Clinical Psychologist and has been in private practice in Athens, Georgia since 2003. He provides play-therapy* for children and psychotherapy for adolescents and adults. His areas of specialty include the treatment of emotional and behavioral disorders, anger management, ADHD, behavior modification, oppositional defiant disorder, trauma and childhood abuse, depression, parent-child relationships, adjustment disorders, and family violence. His therapy approach is "Integrative", but leans heavily on Cognitive-Behavioral techniques.
Dr. Hughes also conducts psychological assessments for children, adolescents, and adults including fitness for parenting and anger/violence evaluations. He has been an adjunct undergraduate professor at Argosy University, is frequently referred forensic/court cases, and has been qualified as an expert witness in approximately a hundred court hearings in Georgia.
Dr. Hughes has over eighteen years of experience working with various aspects of family violence. He has participated in legislation efforts regarding domestic violence, provided clinical services to adult and children victims, supervised certified domestic invention programs in Georgia, worked in conjunction with law enforcement providing crisis intervention during domestic violence dispatches, and conducted trainings and seminars concerning family violence. For the last eleven years he has conducted program evaluation and compliance inspections on all of the Nevada state certified Domestic Violence Intervention Programs.
Dr. Hughes is originally from Charleston, South Carolina, received his undergraduate degree with Honors & Research Honors in Psychology from Georgia State University, and his doctorate degree in clinical psychology from the California School of Professional Psychology. He completed a full time APA accredited internship in forensic psychology at Saint Elizabeth's Hospital in Washington, DC. Dr. Hughes completed his postdoctoral fellowship at Positive Outcomes Psychological Services in 2003.
Contact Information
Learn more about Dr. Hughes at www.dralfredhughes.com. Email Dr. Hughes directly.
Note: Email has limitations to the security of the information sent, but that we do our best to protect your privacy. To schedule an appointment, it is best to contact my office manager at our main number instead.
*Play therapy is generally employed with children aged 3 through 11 and provides a way for them to learn to communicate with others, express feelings, modify behavior, develop problem-solving skills, and learn a variety of ways of relating to others. Play provides a safe psychological distance from their problems and allows expression of thoughts and feelings appropriate to their development.
Play therapy can be divided into two basic types: nondirective and directive. Nondirective play therapy is a non-intrusive method in which children are encouraged to work toward their own solutions to problems through play. In contrast, directive play therapy is a method that includes more structure and guidance by the therapist as children work through emotional and behavioral difficulties through play. It often contains a behavioral component and the process includes more prompting by the therapist. Directive play therapy is more likely to be classified as a type of cognitive behavioral therapy.   Dr. Hughes uses a variety of play therapy techniques to address the needs of each individual child over the course of therapy.
Dr. Hughes offers an encrypted, HIPAA compliant TeleHealth (video chat) option for clients while the COVID-19 threat remains high. Please contact our office manager at positiveoutcomesoffice@gmail.com for details.